Where do I even begin? It's been too long since we last caught up and by too long, I mean nearly 6+ months. How can that even be possible? There's so much to tell you, so maybe it's best to just start from the beginning.
I took a blogging "hiatus" because, if you happen to remember, I went back to work full-time around March of this past year. I was in an office (for the most part), 8-5 working as a social media manager for a digital marketing agency here in Little Rock. I was busy, busy, busy buzzing around the office writing 100's of social shares and snapping pictures for Instagram, Facebook and every other possible social platform. I honestly loved what I was doing, learned A TON and met some of the greatest people ever. I tried REALLY hard to keep all four wheels spinning at the same time and ultimately decided I couldn't do it all. I was exhausted trying to keep up with my alarm clock going off earlier and earlier every morning, trying to keep up with my never-ending real estate to-do list, and life in between all of the other chaos.
That meant the blog had to take a backseat to life for quite a while…
Did I mention that our latest flip house had just sold with the most stressful transaction to date? (Barely making it out alive from that thing was an understatement to say the least.) Yeah, that happened too and added what felt like 100 extra pounds of stress on top of everything else going on. My head was literally spinning most days. The days were looooooong, the months were even longer and the stress levels were higher than high. This was so not me, in any way shape or form. If you know anything about me at all from this blog, it's that I don't do stress. It's probably my least favorite thing ever. I'm 100% sure I'm not alone when I say that either.
"Hello distance running, it's nice to me you! I'm stressed Chelsea and you're going to make it all better. Let's get on it with it, shall we?"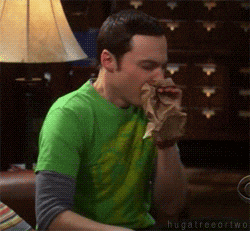 Every day that passed me by without even opening up my blog felt more and more disheartening. I knew blogging was what made me the happiest…well…me. As cheesy as it sounds, It felt like home and I knew it all along. The never-ending creativity, the amazing community, and just the simple joy of having my own little space brought me so much happiness. I missed it terribly and knew I had to find my way back much sooner rather than later.
My goal in everything is to always make sure that happiness is priority. I've been in the boat of dreading Mondays, (hello "Sunday Scaries") drudging through meeting after meeting, and living for the weekends. It's just not my thing. I tried and tried and tried a little bit more to make myself get used to the change and flat out got to the point of saying, no. I just couldn't do it anymore. So, I listened to my gut and went with it and decided to come back to what I love most, my blog!
…And here we are! Hi, hello old friend.
Sparing you all of the other extra boring details, the moral of this here "blogging hiatus story" is plain and simple. Sometimes life happens and we just have to do what we have to do. Life takes us on a crazy whirlwind of a journey when we least expect it and we're all just along for the ride, am I right? But, the big kicker is that when your gut is telling you to listen–you listen. You don't ignore those little flutters on the inside telling you to seek what sets your soul on fire. You go after those flutters and follow them for as loooooooooong and as far as you possibly can.
Forgive me for disappearing? I really hope so. 2019 is looking pretty good on the home front and I can't wait to kiss 2018 good riddance! Sayonara 2-0-1-8! It was a good one, but a rough one at the same time and this blogger girl is ready for some change! Wait…Do I even smell a new hair cut coming too? (I'm not pulling a Brittney Spears or anything, don't worry!) Goodness gracious, who knows what's around the corner! But, we will find out soon enough! It's the very last year of my 20's and I'm ready to kick things into high gear. Who's with me?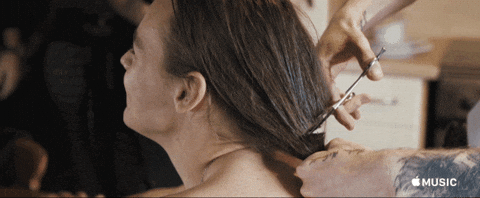 Enough about me, let's talk about YOU!
What's new with you, friend? I want to hear all about it!
What are you kissing goodbye tonight when the clock strikes 12? Any New Years resolutions on your plate? Are you into eating black eyed peas and cabbage for New Years? What's your "word" for 2019? Let's hear all about it in the comments below!
Cheers to the New Years and all good things to come in 2019!
P.S. Stay tuned because tomorrow's post will be filled with ALL things New Years Goals + Intentions!
See you here, same time tomorrow?